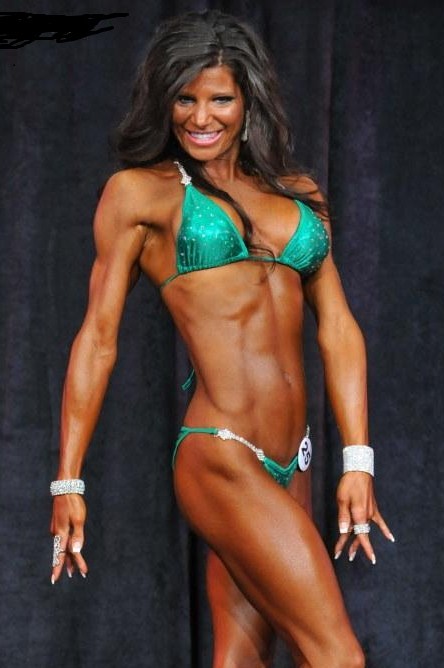 New Year ~ New YOU!
Happy New Year!
As you set your goals ~ Keep this in mind!
Commit to the Lord whatever you do, and your plans will Succeed.
Proverbs 16:3
I offer One-on-One Personal Training Sessions in a private gym, Personalized Workout Plans and Diet/ Nutrition Plans customized for you to help you reach your goals!
Personal Training Sessions are 1 hour long. The initial session will be dedicated to discussing your goals, current exercise program, nutrition, stress, daily activity, any medical conditions or disabilities that would prevent you from certain aspects of training. We will also begin by measuring and discussing your body fat percentage, BMI (Body Mass Index) and current weight. I will then create a fitness program specifically for you!
Personalized online Workout or Meal plans are available. We will communicate via email most of the above discussions. I will also require a full body picture to properly personalize your workout or meal plan for you.
Diet/Nutrition Meals are vital to your success. Without proper nutrition, all of your hard work training will be a waste. To customize a meal plan for you, we will need to discuss current nutrition habits and any allergies to food. My goal is to help YOU become the best YOU that you can be! When you look good, you feel good and perform better, which helps you achieve success in every aspect of your life.
Please contact me with any questions or concerns that you have at FitnessbyGrace@gmail.com. Remember that I am here for YOU and I am here to help!
Personal Training Packages
12 Session Package – $960
24 Session Package – $1799
6 and 12 Month Packages also available
(With Single Training Sessions ~ prices dramatically increase and availability is extremely limited.)
Diet / Nutrition Meals Plans
Meal Plan – $75
Competition Meal Plan $100
VIRTUAL TRAINING
Fitness by grace now offers virtual training!
Virtual training is a training method in which a simulated virtual environment is used. In this process Grace will be able to explain, show or test certain abilities that can contribute to your learning process.
The virtual training option is ideal for individuals that are unable to do in-person personal training. Virtual training is great for anyone with access to a computer and Internet. You will not only get the ingredients for "Your Stop and Stare Body" but you will get all of the instructions – visually, verbally and face to face via Skype!
Grace's passion is not only to tell you how to get that body that you've always dreamed of, but to teach, show and instruct you to the finish line of your goals!
Please review and choose from one of the following virtual training packages. For any and all questions or concerns please email fitnessbygrace@gmail.com and we will get back to you within 24 hours.
We except Credit card or PayPal ~
(no Credit check) Payment options available.
The following is included in all of the package options;
– Meal plans
– work out plans
– weekly 15 minute FaceTime calls
– cardio plans
– workout logs
– video at grocery store
– workout video examples
PACKAGE OPTION 1
90 Day Plan
$1495 prepay or $695 a month for 3 months
PACKAGE OPTION 2
180 Day Plan
$2500 prepay or $595 a month for 6 months
PACKAGE OPTION 3
365 Day Plan
$5000 prepay or $495 a month for 12 months
~ I don't reach my goal until you reach yours! ~
~ Grace Carney
Are you Ready for the Ultimate 90 Day "Team Commitment" Package?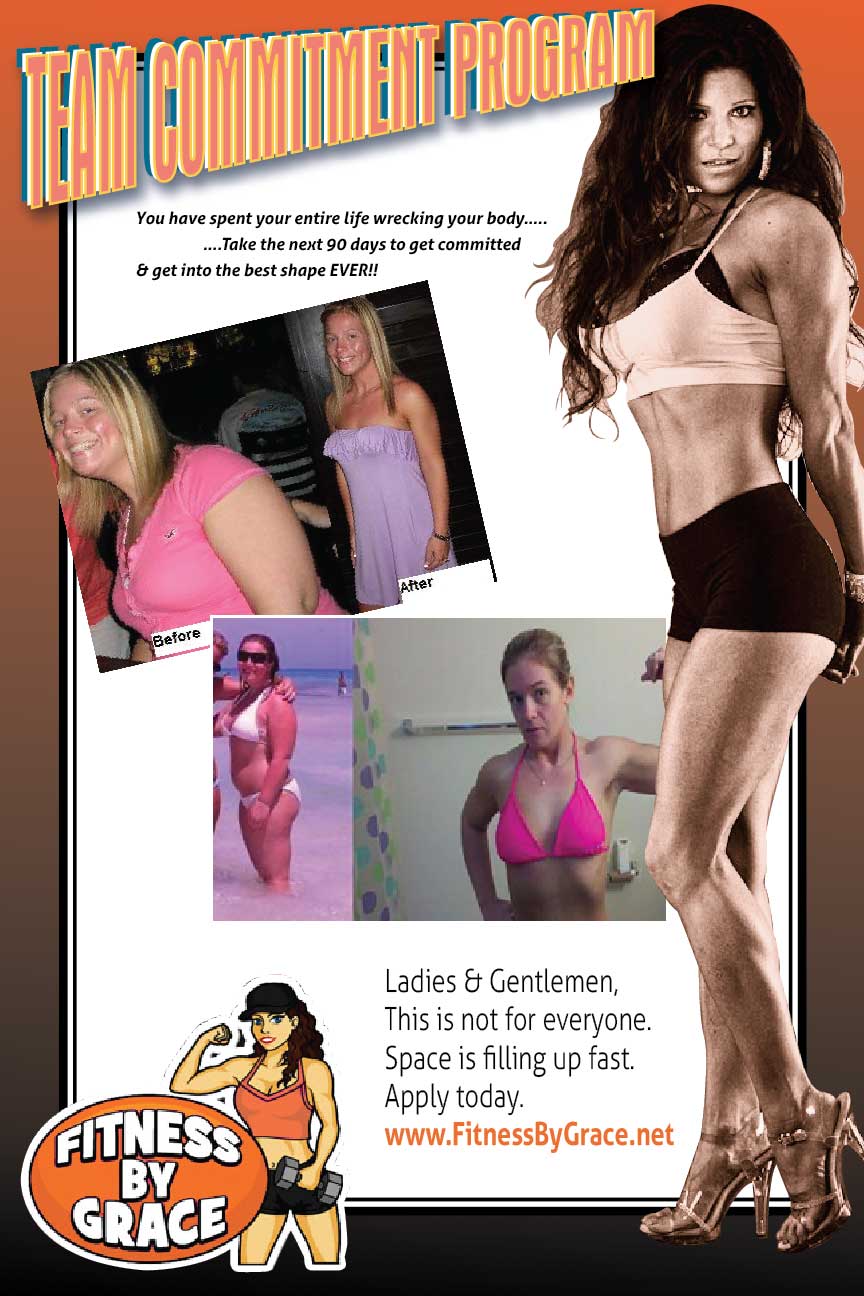 Team Commitment Package Includes…
$6,000 value- 60 private one-on-one Training Sessions personalized to your body and needs. Total of 5 per week for 12 weeks.
$417 value- 60 post workout protein smoothie or juice of clients choice. Total of 5 per week for 12 weeks.
$120 value- 60 shots of Wheatgrass. Total of 5 per week for 12 weeks.
$225 value- 3 Personal and customized meal plans to analyze what you are currently eating and designing a replacement plan that is not only healthy, but fits your lifestyle and still gives your body what it needs to transform into the ultimate sculpted piece of art that you deserve to have!
$240 value- 4 Complete body assessments to see where you are starting and measure your progress along the way to ensure we are on target to give you that ultimate "stop and stare" look!  This will include not only measurements, but BMI, fat %, and weight.
$100 value- 1-on-1 goal setting strategy session. In this session, Grace will be helping you break through those mental barriers that have held you back from being your best your entire life!
$17.99 value- Copy of Fat Sick and Nearly Dead DVD.
$41.00 value- 1 massive container of Beverly International Protein Powder.
 $165 value – 60 Protein bars to get you through those "snack times" and fill that sugar craving and give you pure nutrition at the same time!
$49 value- Fitness by Grace custom gym bag!
$12.99 value- Fitness by Grace water bottle.
If you were to purchase all of this separately, it would be $7,587.98!!!
Purchasing this entire package is as easy as 1…2…. 3!
Option 1  $4,997.00 for a total savings of $2590.98!!!
Option 2  $2,600.00 in 2 equal payments for a total savings of $2387.98!!
Option 3 $1,997.00 in 3 equal payments for a total savings of $1596.98!!