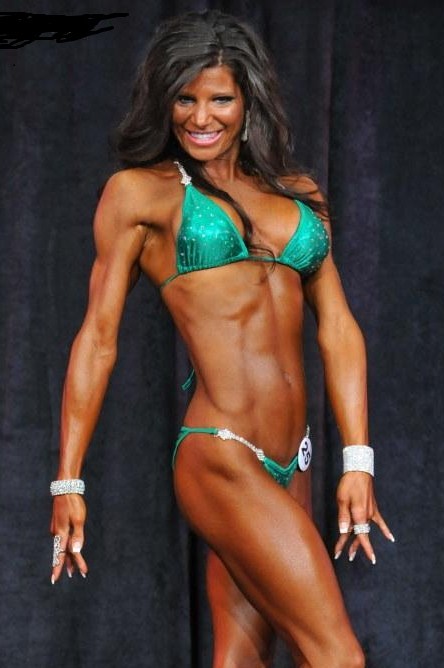 ARE YOU READY FOR THAT "STOP & STARE" BODY
THAT YOU'VE ALWAYS WANTED?!
As you set your goals ~ Keep this in mind!
Commit to the Lord whatever you do, and your plans will Succeed.
Proverbs 16:3
"YOUR STOP AND STARE BODY"
PACKAGES
LIFESTYLE TRAINING
Whether you're goal is to just shed a few pounds or quite a few pounds while toning slimming or building, this is the plan for you!  
We will figure out exactly what your goal is, set you a realistic timeframe, make sure you are mentally prepared and then watch you transform your body into the body you have always wanted it to be… Your stop and stare body!
Your Stop and Stare Body LIFESTYLE PACKAGE Includes:
BI-WEEKLY ACCOUNTABILY PHONE CALLS

PERSONALIZED MEAL PLANNING SPECIFICALLY TAILORED TO MEET YOUR GOALS

WEEKLY EMAILS TRACKING PROGRESS AND KEEPING YOU ACCOUNTABLE AND ON YOUR TOES! 😉

PERSONALIZED WORKOUT PLAN ACCORDING TO YOUR GOALS

PERSONALIZED CARDIO WORKOUTS

WORKOUT VIDEOS FOR EACH INDIVIDUAL EXERCISE TO ENSURE PROPER FORM

WORKOUT AND GYM DO'S, DON'T'S, TIPS AND TRICKS TO KEEP YOU ON TRACK

A SIGNED "YOUR STOP AND STARE BODY" SERIES BOOK
COMPETITION TRAINING
If your goal is to be on Stage competing, with the best body of your life, then this is THE PACKAGE for you!  Being an NPC Judge, (National Physique Committee) as well as a National Level Competitor, I know Exactly what the Judges are looking for, what it takes mentally as well as physically and how to mold a body like clay into the physique of a PRO.  We will also use my Fitness Nutrition background to customize a Healthy diet that will not only get your body where we want it, but also boost your immune system, increase your metabolism, keep you young and healthy looking and set you up for lifestyle of success!
Most people's biggest fear of competition is the the fallacy of "starving" themselves and "missing out on life".  Well, let me tell you, speaking from experience, you'll probably be eating MORE than your friends AND still be losing weight, gaining muscle and leaning up!  Yup, its hard to believe but true.  Our bodies are unbelievably smart and respond very well when given the right equations.
Soooooo, if competing is your Dream ~ lets make it a reality ~ because, actually, YOU CAN DO IT!
Your Stop and Stare Body COMPETITION PACKAGE Includes:
BI WEEKLY ACCOUNTABILITY PHONE CALLS

COMPETITION MEAL PLAN TAILORED TO YOUR SHOW GOALS

COMPETITION WORKOUT TAILORED TO YOUR SHOW GOALS

COMPETITION CARDIO WORKOUTS

WEEKLY EMAILS TRACKING PROGRESS AND PICTURES TO ENSURE PROGRESSING

TWEEKING PLANS (BOTH MEAL AND WORKOUT) IF/WHEN NEEDED

ACCESS TO ALL WORKOUT VIDEOS FOR EACH INDIVIDUAL EXERCISE TO ENSURE PROPER FORM AND TECHNIQUE.  

WORKOUT AND GYM DO'S, DON'T'S, TIPS AND TRICKS TO KEEP YOU ON TRACK

FINAL WEEK PREP PLANS AND CHANGES

POSING AND PRESENTATION COACHING

POST CONTEST DISCUSSION

FUTURE CONTEST DISCUSSION AND COACHING

A SIGNED "YOUR STOP AND STARE" SERIES BOOK
NUTRITION
I'm sure you've heard the saying, "You are what you eat", right?  And you're hoping that I'll tell you that's not true or not accurate, but, unfortunately, that is 100% TRUE (But not 100% Accurate because you won't turn into a Cupcake or a bag of chips.;))  Did you know that what you look like is 80% of what you eat?!  Pretty big number, right?!  The other 20% is your Workout, type of workout and how you mold your body!  This puts things in a different perceptive when you look at it like that.
Everything you put in your body, shows.  Everything you do now will affect what you look like later, the health you are in as you get older and the energy levels that you currently have!  Here's the last number I'm going to through at you, but it's the MOST IMPORTANT one.  80% of Diseases and Illnesses could have been prevented from proper diet and exercise!  Now THAT is an astounding fact!!  So if you're not already putting healthy foods in your body, remember, better late than never!  

Your Stop and Stare Body COMPETITION PACKAGE Includes:
3 Month Plan (3 Meal Plans)

Personalized and Customized Meal Plans

 3 Phone Consultations to tweet and track progress

Weekly email updates and Progress reports
*ALL PACKAGES ARE SUBJECT TO INTERVIEW PROCESS TO DETERMINE IF CLIENT IS A GOOD FIT
ONE ON ONE PERSONAL TRAINING IN STUDIO
CURRENTLY NO AVAILABILITIES
I offer One-on-One Personal Training Sessions in a private gym.
Personal Training Sessions are 1 hour long. The initial session will be dedicated to discussing your goals, current exercise program, nutrition, stress, daily activity, any medical conditions or disabilities that would prevent you from certain aspects of training. We will also begin by measuring and discussing your body fat percentage, BMI (Body Mass Index) and current weight. I will then create a fitness program specifically for you!
*As mentioned above, personalized online Workout or Meal plans are available. 
My goal is to help YOU become the best YOU that you can be! When you look good, you feel good and perform better, which helps you achieve success in every aspect of your life.
AS ALWAYS ~ I DON'T REACH MY GOAL UNTIL YOU REACH YOURS!
Please contact me with any questions or concerns that you have at FitnessbyGrace@gmail.com. Remember that I am here to help and I am here for YOU!
Please fill out form BELOW to apply for one-on-one training and email completed form to FitnessByGrace@gmail.com .
Personal Training Packages
 *PRICES VARY DEPENDING ON AMOUNT OF WEEKLY TRAINING SESSIONS
ALSO INTRODUCING ~ The Ultimate 90 Day
"Team Commitment" Package!!
CONTACT FOR COMPLETE INFORMATION AND PRICING